ABOUT THE PRIZE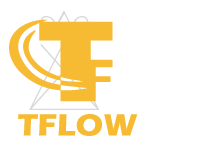 TFLOW is sponsoring 20,000 TFLOW tokens to the winners!
TFLOW Blockchain is a company that creates Trading Algorithms for Crypto Trading. The Winners will receive TFLOW Tokens and will have the ability to get access to the TFLOW Algo and be able to have top trading intelligence available in order to place their trades
Terms & Conditions
The prize (the "Prize") is open to people aged 18 and over who provide their email address and full name after completing their profile online (the "Players").
By submitting your profile, you agree to receive emails from What2Bet containing offers and developments that we think may interest you. You will be given the opportunity to unsubscribe on every email that we send.
The Prize will be distributed to the top three Players who have collected most of the points as per the Game Rules (https://what2bet.online/game-rules) and after the end of the Premier League season 2022-2023. Closing date is scheduled on 28th of May 2023, but this is subject to change in case of unpredicted events.
The Prize will be distributed as following: First Place 65% of the total Prize, Second Place 30% of the total Prize and Third Place 5% of the total Prize.
Only one entry per Player. Entries on behalf of another person will not be accepted and joint submissions are not allowed.
Players agree that bonuses may be given to selected Players during the season as part of marketing activities. This may include things like "invite your friends" or "complete your profile" for X points bonus. All Players will have the opportunity to receive exactly the same bonuses as long as they perform the same activities.
What2Bet accepts no responsibility is taken for entries that are lost, delayed, misdirected or incomplete or cannot be delivered or entered for any technical or other reason.
The three winners accept to receive the Prize in the format (TFLOW tokens) and process described above. The winners will be notified within one week after the end of the Premier League Season 2022-2023. The email communication will explain the process "how to claim" the Prize. The Prize is non-exchangeable, non-transferable, and is not redeemable for cash or other prizes.
What2Bet accepts no responsibility for any costs associated with the Prize and not specifically included in the Prize.
What2Bet retains the right to substitute the prize with another prize of similar value in the event the original prize offered is not available.
What2Bet shall use and take care of any personal information you supply to it as described in its privacy policy, a copy of which can be seen here, and in accordance with data protection legislation.
What2Bet accepts no responsibility for any damage, loss, liabilities, injury or disappointment incurred or suffered by you as a result of entering the Prize. What2Bet further disclaims liability for any injury or damage to your or any other person's computer. Nothing in these Terms and Conditions shall exclude the liability of What2Bet for death, personal injury, fraud or fraudulent misrepresentation as a result of its negligence.
What2Bet reserves the right at any time and from time to time to modify or discontinue, temporarily or permanently, this Prize due to reasons outside its control (including, without limitation, in the case of anticipated, suspected or actual fraud). The decision of What2Bet in all matters under its control is final and binding and no correspondence will be entered into.
What2Bet shall not be liable for any failure to comply with its obligations where the failure is caused by something outside its reasonable control. Such circumstances shall include, but not be limited to, weather conditions, fire, flood, hurricane, strike, industrial dispute, war, hostilities, political unrest, riots, civil commotion, inevitable accidents, supervening legislation or any other circumstances amounting to force majeure.